Hunt with your kids not for them
Our youth hold the future of hunting in their hands. We feel that it is our obligation as hunters, not our option, to teach these young people how enjoyable, character building,and essential hunting is to wildlife management.
The following are just a few examples of the effort and dedication this Chapter puts into that philosophy: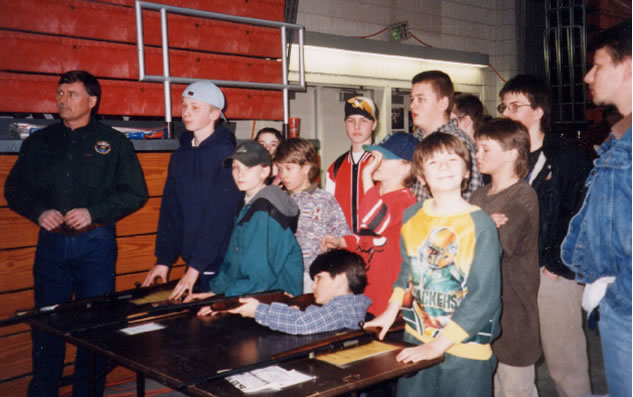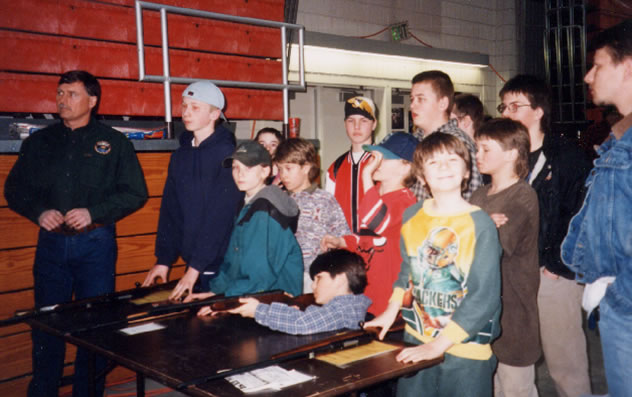 Our members volunteer hundreds of hours each year teaching ADF&G Hunter Education programs. We purchased a portable laser shooting system that is being used to teach Hunter Education in the local schools with tremendous acceptance by the students and educators alike.
Each year this Chapter takes a group of under-privileged
youth on an ADF&G sponsored educational moose hunt. They're first given a gun safety demonstration and hunting ethics talk. Then they're taken to the field where a chapter member shoots a Moose. The youngsters then clean the animal, quarter it and pack it out to the vehicle.
One of the local butchers then shows them how to cut up one quarter and they cut up the rest of it and wrap the meat for distribution between their families.
We give up to four scholarships a year to local youth to attend college and we send one or more educators to attend the American Wilderness Leadership School each year in Jackson Hole, Wyoming.
We purchased rifles for the local Young Marines Marksmanship Program; shotguns and bow/arrows for the 4-H Shooting Programs and a competition Biathlon rifle for a young local Olympic hopeful.
Kenai Peninsula Women on Target and Teens on Target Programs
We are proud supporters of the Kenai Peninsula Women on Target and Teens on Target program. There mission is to create opportunities, encourage, educate, and mentor women and youth responsible participation in the recreational shooting and hunting sports through programs sponsored by Women on Target from the women of the NRA.